In today's uncertain economy, the only thing we can be sure of is that we need a wide number of health care professionals. While the industry includes doctors and nurses, there is a growing need for health care assistants. These caregivers provide basic care to patients and work to increase their comfort. They work under the direction of physicians, nurses, and other hospital staff.
Health care assistants are tasked with providing both supportive and protective care of patients who have complex health challenges, and that is why it is so necessary for them to complete a health care assistant program. If you have always wanted to make a difference in a person's life, becoming a health care assistant is a step in the right direction.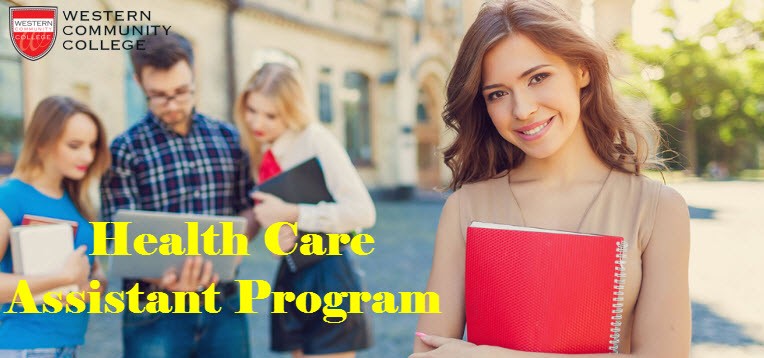 Build Your Medical Career and Make a Difference Every Day
Caring for others is always a rewarding feeling, and these days we need more people for these jobs than ever before. This is part of why health care assistant programs have become more popular in recent years: care assistants are in higher demand due to an aging population and a medical field that is blowing up.
Graduates of a health care assistant program can find work in myriad spaces. The most common job opportunities are found in:
• Hospital wards
• Extended care facilities
• Group homes
• Residential long-term care facilities
• Assisted living facilities
• Home support agencies
This flexible career is perfect for anyone who wants to make a difference in the lives of vulnerable individuals.
Learn to Be a Health Care Assistant at Western Community College
Ready to go back to school and want a program that fits in well with your lifestyle? At Western Community College we are dedicated to providing our students with the programs they need to kickstart their careers in the healthcare field. Located conveniently in Surrey, we are one of the top private institutions in the Metro Vancouver area. Our faculty has been producing qualified, skilled graduates since we first opened in 2012, and today – over half a decade in – we are a well-established part of the community.
Whether you want to take our health care assistant program or any of our other incredible programs, we know our courses will meet your needs. Contact our team today to learn more about admission requirements, the application process, or to ask any other questions you might have.