Health care assistants are one of the most essential roles in the healthcare sector, as they are the constant caregivers to those most in need of daily support. The standards are set high for health care professionals,as patients' welfare and safety is their number one responsibility.
In this post, we list some of the top learning outcomes for students of the Health Care Assistant Program, outlining the skills they will come away with once the course is complete.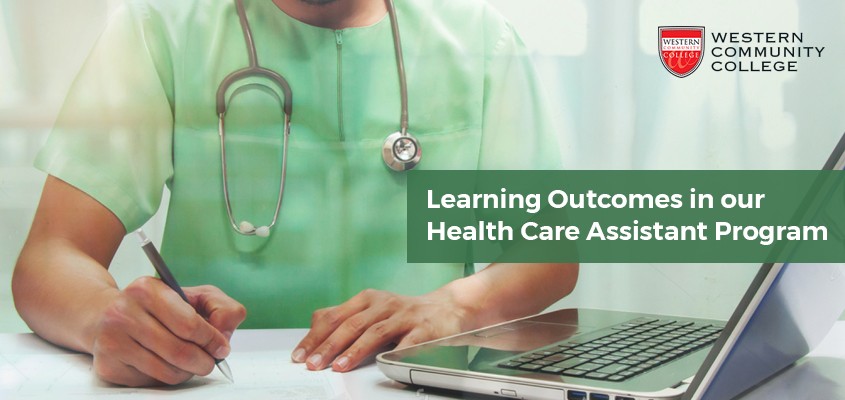 Communication is Key
A factor which can sometimes be overlooked in the midst of a problem is the one thing that will set a patient at ease: good communication. Listening is an important skill to develop for anyone studying the Heath Care Assistant Program, as it will give a greater depth of insight into potential issues, and at the same time demonstrates care and compassion.
Communicating openly with a patient and their family members will set their minds at ease, whether that is educating them on administering after-care, or discussing any questions that crop up.
Problem-Solving Skills
Problem-solving will be a normal part of everyday life as a Health Care Assistant. Contributing to the physical, psychological, and social wellness of a patient becomes a lot easier when teamwork is employed, so maintaining a positive and forthcoming relationship with everyone in the patient's sphere, from healthcare specialists to nutritionists,is a fundamental responsibility. This will assist you at critical moments in exercising best judgement for your patient.
Responsible and Professional Conduct
Trust is one of the main pillars supporting the caregiver-patient relationship. Always behaving in a professional and responsible manner will lay down boundaries and expectations, not only for yourself, but for everyone around you.
In the Health Care Assistant Program, students will have the chance to put everything they've learned into practice in areas like complex care and assisted living, under expert guidance, so they can emerge with real-life experience and feel prepared to tackle the working world.
See more information about our Health Care Assistant Program at Western Community College, or contact us with any questions you have; we'd be happy to chat with you!