We stand with our community & students!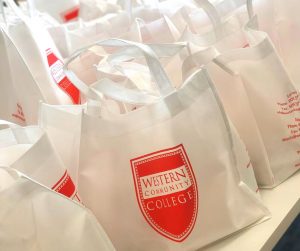 As more and more people are self-isolating at home because of COVID-19 pandemic, Western Community College is offering Free Grocery Giveaway to support the community during this time of need. If you or someone you know needs groceries, come visit our Surrey Campus for free bags of groceries.
Monday to Friday between 9:00AM to 5:00PM
Address: 8318 120 St Unit 201, Surrey, BC
Stay safe and practice social distancing.